Treachery is afoot in the realm of soul-stirring engine tones…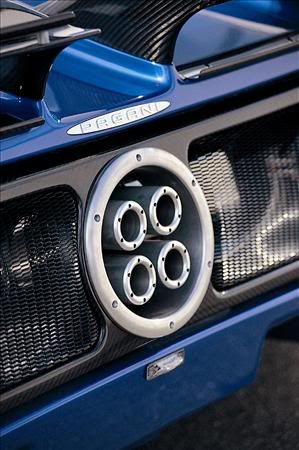 Car noise regulations are nothing new, with most countries having their own requisite decibel (dB) level limits. Sound levels have always been a major consideration for high-performance manufacturers like Ferrari, Aston Martin, Pagani, etc, but so far they've managed to attain a balance between practical quietness and phenomenal high-rev roar. Anyone who has been in (or near) any of these cars in full flight will know exactly what I mean
Decibel measurement criteria vary from government to government, but in many cases the tests are done at low engine speeds, with the throttle only partially open. This allows manufacturers to get away with an exhaust valve system – at low revs, gases are diverted through a silencer, providing a nice quiet (and legal) ride. When you nail the throttle, the valve bypasses much of the silencer, and the engine can unleash it's intended howl.
However, this sneaky approach may soon be threatened. There is a sub-sub-sub-division of the United Nations' Economic and Social Council called the Working Party on Noise, and they want a new homologated noise testing standard to be imposed across all UN participating countries. This new test would involve measuring dBs under various driving styles, not just a slow progress through the gears. Included in the new standard is a ban on 'defeat devices' such as exhaust valves and baffles. Bad news for glorious, spirited engines.
There is already a precedent – in 2002 the UN decided that all new motorbike models should have daytime running lights, and a couple of days later it was law. In the USA, a consortium made up of the World Health Organisation, the UN Working Party on Noise, and the American Motorcycle Association is currently aiming for a worldwide standard for bike exhaust noise too.
Europe generally takes the UN very seriously, and no prizes for guessing where most of the world's noisiest (and best) supercars are made…
What I don't get is how anyone decides that the elation-inducing thunder of a V12 is a bad thing.
The proposal calls for a limit of 74 dB for passenger cars (and 80 dB for motorcycles). To put things into perspective, this sound level is equivalent to a vacuum cleaner or hair drier. Do you want your adrenaline-pumping sublimely-engineered automobile to sound like a home appliance?
Technologically, it's not a major problem – the regulations won't affect power output much. But the rich, evocative exhaust note of the supercars we love so much will be a thing of the past. All in an effort to further standardise our existence into dull, plastic mediocrity.
Whether this regulation is actually imposed remains to be seen. However, I'm hopeful that even if it does come to pass, the aftermarket parts industry will compensate accordingly, and undo the damage done to the driving spirit of these fine machines.
tachyon (at) carblog (dot) co (dot) za
(C) 2006