Obviously, the last few days have been great for VW's Golf. We have the new design, we told you yesterday about the new Mk6 but today it's something different.
The new Golf VI BlueMotion Concept has been revealed today with a a 1.6-litre TDI common rail diesel engine developing 105 PS and 184 lbs-ft of torque at 2,000 rpm. But the most important thing with this BlueMotion is that the engine gets an impressive 74.3 mpg (combined) while emitting just 99 g/km of CO2. It also runs on a set of low rolling resistance tyres, has some sort of optimised aerodynamics and includes a revised five speed gearbox.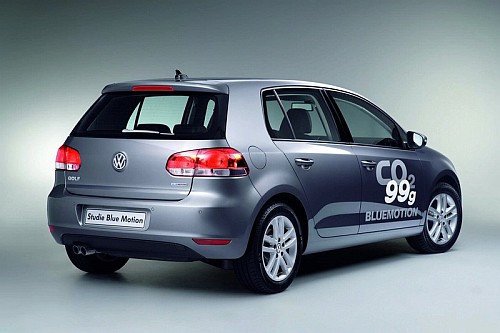 The specs aren't bad either. 11.3 seconds to get from 0 to 62mph (100kmh) and a top speed of 117 mph. South Africa should probably get it mid 2009, so if you need a frugal car maybe you can wait for the new VW Golf 6 BlueMotion.