The Paris Motor Show is about to start in a couple of weeks and we have all the big French manufacturers revealing new models, like the new Renault Megane. Speaking of Renault, these people have decided to show off their Ondelios concept – a high-end crossover concept with an aluminum finish.. It sure looks like they're taking the lead.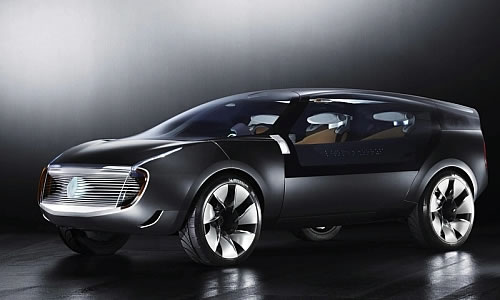 "Ondelios is inspired by motion rather than speed and is a whole new response to the call of the open road," said Patrick Le Quément, Renault's Design Director.
Supposedly a luxury car, Ondelios offers its passengers features like the HVAC system that allows different temperatures for each of them, or Samsung's interactive portable multimedia devices that allows gaming, listening audio and viewing video. How about some details from under the hood? It has a hybrid powertrain mixes a 205hp (150kW) 2.0 dCi engine and two 20kW electric motors, which allows it to go from 0 to 100km/h in 7.8 seconds (that's a big car, right?) with CO2 emissions at a maximum of 120g/km and fuel consumption of 4.5l/100km (52 mpg).