Ever since Lamborghini announced its plans to introduce a 'super sports car' at the Frankfurt Auto Show, rumours have been spreading about the new mystery car. 
It is rumoured that the car will be a higher-tuned 'LP' version of the Lamborghini Aventador or a road-going version of the Sesto Elemento. As new reports surface, the mystery is beginning to unfold as reports suggest that it's a road-going version of Lamborghini Gallardo Super Trofeo that's been heading  to Frankfurt.
The Super Trofeo is a racing Gallardo believed to be more superior than the Gallardo Superleggera in terms of its performance and power.
Lamborghini plans to release a limited number of road-going Gallardo STs.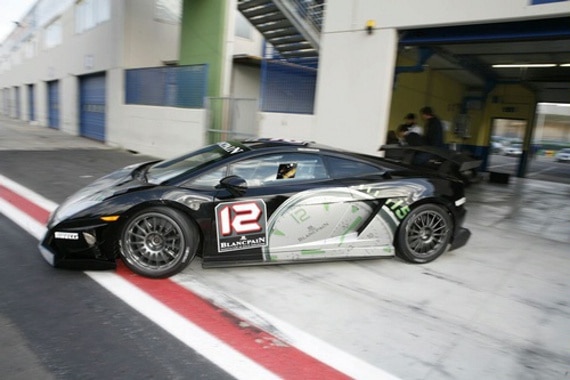 It's possible that the new car will be lighter and faster than the standard model. Power provided by a possible 5.2 litre V10 engine with 570 PS (419kW/562 hp)  would enable the super car to accelerate from 0-100 km/hour in approximately 3 seconds.
It's also rumoured that Lamborghini plans to produce only 30 cars with a price approaching at least 200,000 Pounds.