Remember the Joule EV from the 2008 Paris Auto Show? Well if you see it at this year's Geneva Auto Show, you will not really be able to recognize it given the amount changes the South Africa-based Optimal Energy designed commuter has undergone.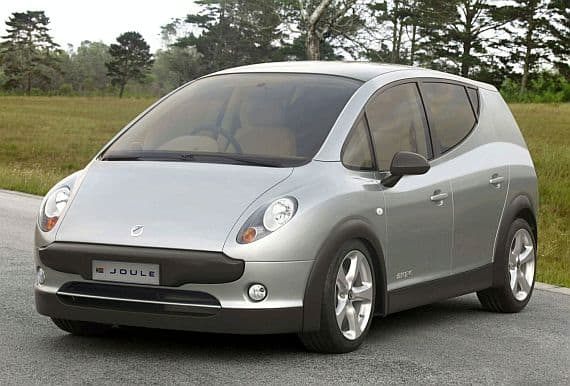 It is a near production ready variant that gets a showcasing in Geneva featuring revised styling changes and production ready equipment. Initially, only 100 prototypes of the Joule EV will be manufactured for testing and development purposes following which the EV will hit thorough production in the later half of 2012.
All these prototypes will be hand-built by Hi-Tech Automotive and once production begins it will be Germany's EDAG and South Korea's Energy Innovation Group who will supply the parts. The Joule EV is touted to have a maximum range of 143 miles when using the New European Driving Cycle or 186 miles when running on the Urban Dynamometer Driving Schedule.