It seems that breaking the land speed record isn't enough for Hennessey and their Venom GT. In fact, the car company has just announced plans for a updated, faster version of the Venom GT.
Talking to Top Gear, Hennessey confirmed the company's plans to build a Venom GT that would make the existing GT look like small fry. And the name? They plan on calling this beast of a super car the Venom GT F5. We're thinking the F stands for fast.
The main goal with the Venom GT F5 is to top the top speed of the Venom GT. Hennessey said that they would like to reach a top speed of a whopping 290mph (that's 466,17 km/h to you and me). To refresh your memory, the top speed that the existing Venom GT reached was 270,4mph (or 435,16) – and with it, they took the land speed record.
Before Hennessey stepped onto the playground, the previous land speed record was held by Bugatti with their Veyron at 269,86mph (434,29km/h). 
In order for the company to achieve their goal of 290mph, they will have to do some serious upgrades on the current Venom GT. This will include (but is not limited to) an increase in horsepower which should see the Venom GT F5 push out more than 1400hp. This power should come from an updated, 7.0 litre, twin turbo, V8 engine. They would also need to rework the aerodynamics to ensure the car can handle those proposed speeds.
As you would expect, Hennessey is really excited about the project – I mean, who wouldn't be?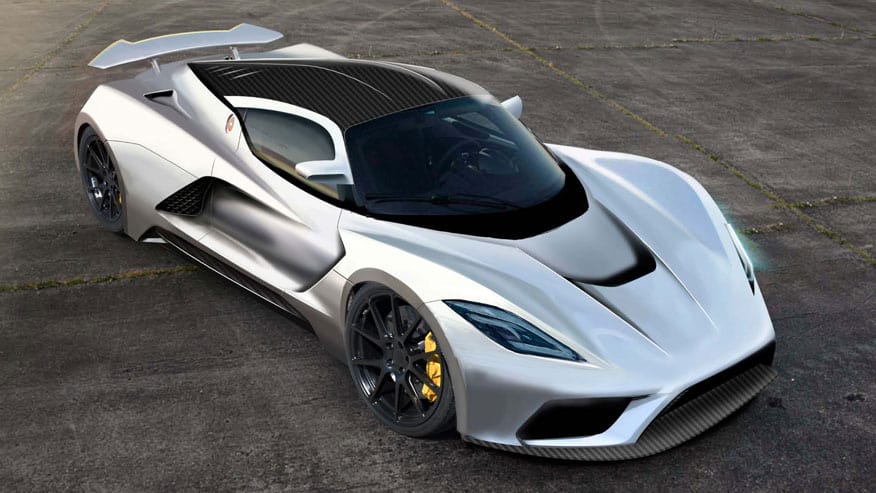 "We are very excited about this next chapter of the Venom, which brings forth an all-new design that is not only a powerful and unique statement that our clients are looking for, but a vehicle that will achieve even higher performance through improved aerodynamics…[sic] we learned a great deal during the development of the Venom GT in breaking the 270-mph barrier, and we bring that experience to this new design as we look toward raising the performance bar even higher" said John Henneseey – the founder and president of the American company.
Naturally, everyone is asking exactly when we will be able to see tho project come to life. Well, according to the company, we can expect to see it sometime next year with the production samples ready in 2016.
For Hennessey, it seems speed is everything – and that makes us excited!