Vredestein is a smaller dutch tyre company who recently launched their range of high performance tyres in South Africa. The company has no partnerships with other major tyre companies, and has thus focused their full attention on creating tyres primarily for the high performance market. This means that you will not find Vredestein tyres for your average A to B car. I got offered the chance to try out the new Vredestein Ultrac Vorti – a new ultra high performance tyre which tops the current lineup.
This means that I had to get hold of a car to fully try out this new brand of tyres (none of my cars have 18 inch wheels) – not only in terms of wheel size, but also in terms of performance. I got hold of a 2012 Audi S3 with optional 18 inch RS3 alloys. To get used to the car handling, I used the original Bridgestone Potenza tyres for a few days, and gave them a good workout.  The tyres were still reasonably fresh with around 4000km of use.
I then had the new Vredestein tyres fitted (225 / 40R18 to be exact) just as a cold front hit Cape Town – which gave me a great chance to see if these tyres could handle some of the flood worthy wet roads of the past month. I am happy to report that the tyres did not disappoint. While the previous Bridgestone Potenza were by no means soft tyres, the Vredestein's were noticeably quieter, yet very firm.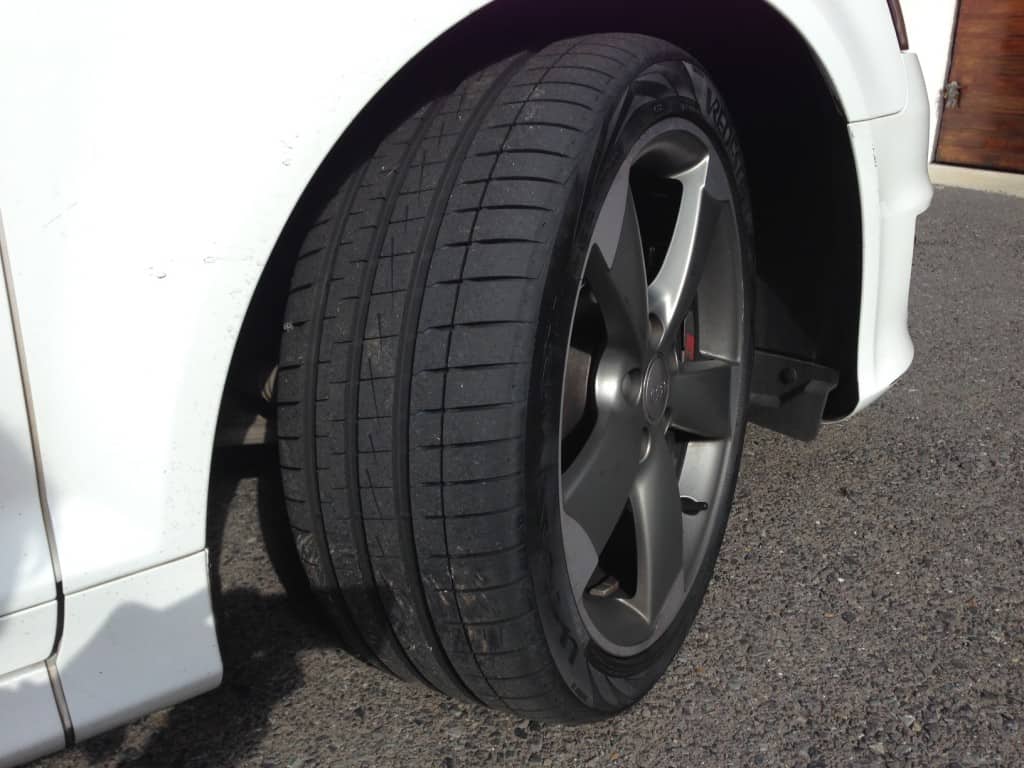 The Audi S3 has a very firm suspension setup, so you do feel sudden uneven surfaces in the road. The Vredestein clearly has some very hard shoulders – which is to be expected from a performance tyre. The tyres could not quite save some of the teeth clashing hard bumps you get in some backroads on low speed – but at speed it handles the uneven surfaces brilliantly.
So what about the grip? I took the new tyres out on some of the Durbanville farm backroads, and they did not disappoint. Grip was fantastic – where the previous tyres could get a little less grippy under hard driving and uneven surfaces, the Ultrac Vorti's was a brilliant compliment to the Quattro system on the S3. Off the line grip was excellent, and hard braking felt like my face would be pulled off. Hard cornering was noticeably improved – you do get the idea that a car of this nature really does become unleashed with proper tyres.
Overall the Vredestein Ultrac Vorti's do exactly what they set out to do – they offer phenomenal grip with sharply decreased noise levels, and less earth shattering ride which is typically expected from this tyre size. If you have a high performance car, you need to do yourself a favour and try the Vredestein tyres out – they clearly know what they are doing. Highly recommended.