General Motors brand Chevrolet has announced the most comprehensive battery warranty ever by an automaker. It offers an 8-year, 100,000 mile (160,000 km) warranty on the battery for the Chevy Volt model. The key part of the warranty is that it will cover all 161 parts of the Volt power-pack. The warranty is transferable to new owners of the vehicle free of charge.
The Chevy Volt is an extended-range, all-electric vehicle. Powered by an electric motor producing 112 kW (150 bhp) and 273 lb-ft (370 Nm), the car can run up to 40 miles (65 km) on electrical power alone. After this distance is covered, a small gasoline engine kicks in, which serves as a generator to charge the 16-kWh lithium-ion battery and extend the range to about 340 miles (547 km).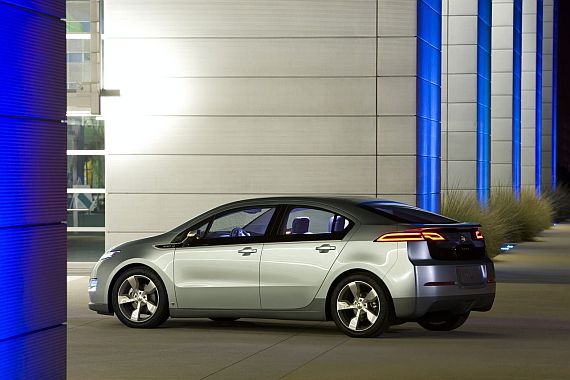 Sources at the company say the Volt's battery has been performing exceptionally and they are keen to show the trust they have in its excellence. The Volt is to go into production later this year and will be on sale in the U.S. and Europe in 2011.