The unofficial sneak peek of the 2012 Seat Leon is out! Auto buffs owe their gratitude to spy photographers for posting the first pictures of the car, clicked during the daylight and night testing of the vehicle.
Again, details are quite limited, but by the looks of it, the three-door model is noticeably shorter than the camouflage suggests. It's clear that the exhaust pipes are recessed when compared to the body.
The Leon is based on the Golf VII, so it's safe to expect a seven-speed DSG gearbox, HCCI petrol engines and maybe even a Twin Drive plug-in hybrid powertrain. In the Golf VII, the hybrid powertrain is a combination of a 1.5-liter diesel engine with three electric motors, which gives a 48km (30 miles) range solely on electric power.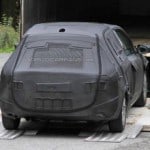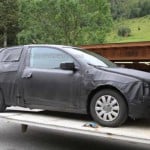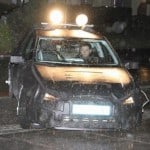 While the photos are sure to raise a buzz, we will have to wait for more details to emerge from the company or other sources to have accurate information on the Leon.