The Jaguar's teaser sketch of a sub XK production concept revealed last month is now officially the new Jaguar C-X16 and it certainly is a beauty.  The new concept, that will be revealed at next week's Frankfurt Motor Show, is a two-seat, rear-wheel-drive sports coupe built on an aluminium architecture and offers perfect 50:50 weight distribution. The car is the smallest Jaguar has built since 1954 and the XK 120. At 4445mm long, this compact car is sure to see a convertible roadster version in due course.
Up front, the car is powered by a supercharged 3.0-litre V6 putting out 376 horsepower and 332 pound-feet of torque.  There is also the addition of a "Push to Pass" hybrid system controlled through a steering wheel-mounted button.  Integrated into the eight-speed gearbox is an electric motor generator mounted behind the seats that draws power from a battery pack that provides 95bhp and 173lb ft of power.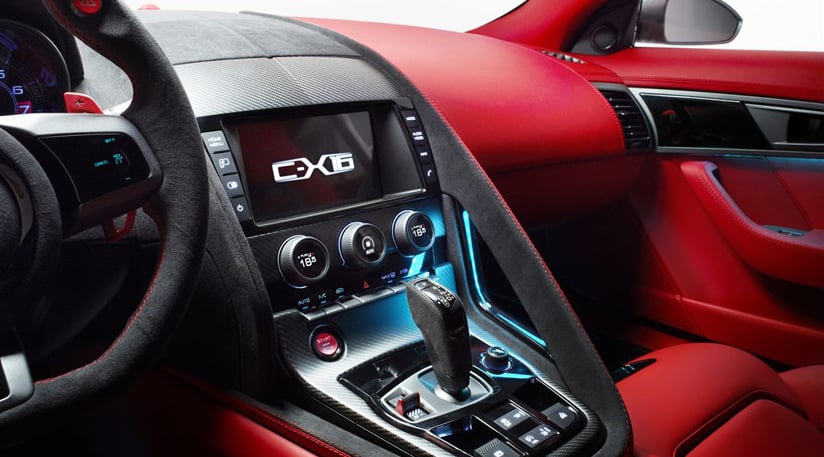 According to Ian Callum, Jaguars design chief, "Jaguars have always been dramatically different. With the C-X16 we have moved the current award-winning design language on to the next generation, creating a car that is the very essence of future Jaguar performance."
The final product, very similar to what you see here, will likely go on sale in late 2012 at a price of £55,000.